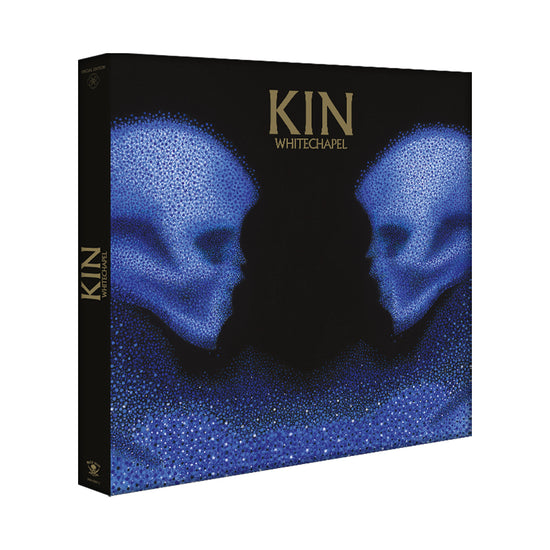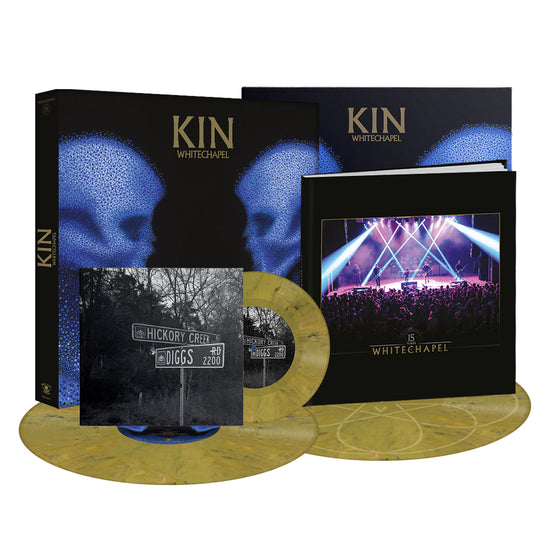 Whitechapel "Kin (Box Set)" Boxset
Regular price

Sale price

$64.99

Unit price

per
Usually ships in 1 business days. This may be affected by holidays, promotions, local weather, etc.
Whitechapel "Kin" Boxset
-Officially licensed Whitechapel merchandise
Exclusive Gold Double LP
==================
SIDE A
01. I Will Find You
02. Lost Boy
03. A Bloodsoaked Symphony
04. Anticure
SIDE B
05. The Ones That Made Us
06. History Is Silent
07. To the Wolves
08. Orphan
SIDE C
09. Without You
10. Without Us
11. Kin
SIDE D
+ Etching
Exclusive Gold 7-Inch
==================
SIDE A
01. Hickory Creek (Acoustic)
SIDE B
02. Hickory Creek (Acoustic)
Box Set Features:
+ Box (12.87" x 12.87" x 1.25")
+ 72-Page Photobook (8.46" x 8.46" x 0.39")
+ Gold Vinyl
+ Gatefold Jacket
+ 2-Sided Insert
+ A1 Size Poster (~23.4" x 33.1")
+ 7-Inch Gold Single
+ Digital Download Card
+ Limited Edition Import
At this stage in the game, the name Whitechapel commands respect. Already sitting on one of the most enviable catalogs in contemporary metal, in 2019 they dropped 'The Valley', showcasing a confident evolution in their sound and standing as a true landmark release that sets a new standard for the genre. "To me, it was like the stars aligning for us to create our almost perfect record in regard to songwriting, vocal performance, the mix and master, and the artwork," says guitarist Alex Wade. "We like to look at our albums as chapters of our career, and that is one chapter I will never forget. I think it really solidified that we can embrace a new sound, and if we execute it properly, then the fanbase is going to support and enjoy it." In 2021, they return with that album's successor, the mighty 'Kin', which is an even more dynamic and diverse collection, further advancing the band's sound into new territory without losing sight of what brought them to this point. "I feel with every album, we learn what worked best on the last one and try to utilize that in our writing. Early in the writing, there was some discussion of the album being like 'The Valley' part II, not literally called that, but in how the songs sound and flow through it. It's very much a storytelling type record like 'The Valley' was," adds vocalist Phil Bozeman, "Musically, we just want to create what we vibe with at the given moment. We write music with how we feel and not what is expected of us, while lyrically the idea of continuing from the story of 'The Valley' was always the goal."
**Actual product may differ from mock**
Metal Blade Records Item #158072
Code: Whitechapel-Kin-2021
Share