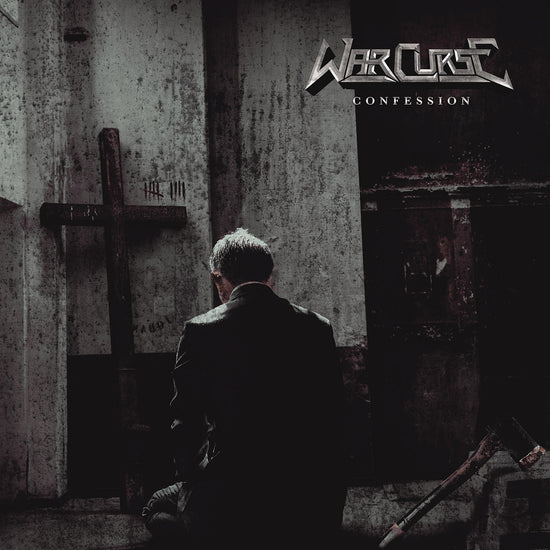 War Curse "Confession (Eco-Mix Vinyl)" 12"
Regular price

Sale price

$32.99

Unit price

per
Pre-order Details
This is expected to ship on or around October 13, 2023.
War Curse "Confession" 12" Vinyl
-Officially licensed War Curse merchandise
SIDE A
01. The Nothing (That Is Me)
02. Fortress of Agony
03. Confession
04. Miracle Broker
05. Power of the Powerless
SIDE B
06. The Convoy
07. Return to Dust
08. Sowing Division
09. Rusty Nail
10. Illusion of Choice
Vinyl Features:
+ Eco-Mix Vinyl
+ Single Jacket
+ 2-Sided Insert
+ Digital Download Card
Having built a devoted fan base for their thrash-oriented metallic attack starting with 2015's 'Final Days' and cemented with 2019's 'Eradication', War Curse return in 2023 a more refined animal. In fact, it could be argued that the ten tracks of 'Confession' stand as War Curse's Black Album, having the courage to move beyond what they're known for and to focus on songwriting, groove, dynamics and melody, without compromising on muscle one iota. "We experimented with new sounds, old sounds, took in new influences, old influences, and let the songs come together as organically as possible," states guitarist Justin Roth. "We threw away quite a few songs that would be great for another band but didn't feel right for us and where we're heading. As far as our current direction, the music we consume is all over the map, a lot of it way outside of the metal sphere. I hear bands doing new, interesting things with their music and I want to be able to do the same with mine. If I lose my thrash card for it, oh well, I'll hand in my battle vest."
**Actual vinyl color may differ from mock**
Metal Blade Records Item #160591
Code: WarCurse-Confession-2023
Share