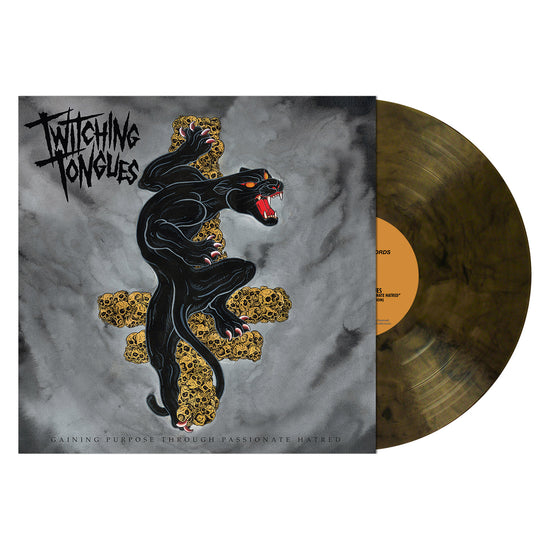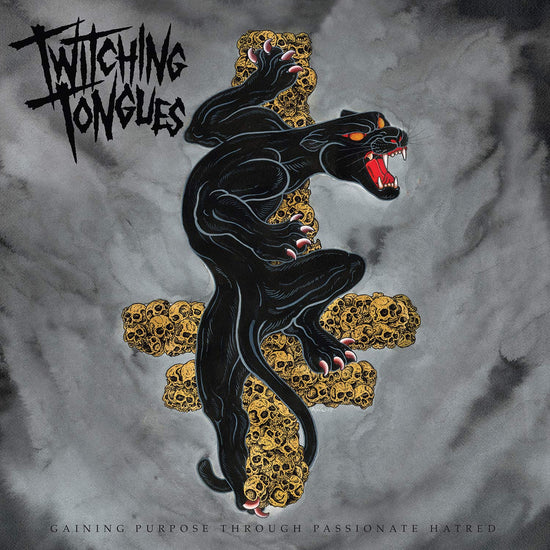 Twitching Tongues "Gaining Purpose Through Passionate Hatred (Swirl Vinyl)" 12"
Regular price

Sale price

$24.99

Unit price

per
Usually ships in 1 business days. This may be affected by holidays, promotions, local weather, etc.
SIDE A
01. AWOL (State of the Union)
02. Harakiri
03. Kill for You
04. T.F.R.
05. Forgive & Remember
SIDE B
06. Gaining Purpose
07. Long Gone
08. The Sound of Pain
09. Defection (Union of the State)
Vinyl Features:
+ Metallic Gold with Smoky Black Swirls Vinyl
+ Single Jacket
+ 2-Sided Insert
+ Digital Download Card
+ Limited to 250 Copies
Twitching Tongues entered into the writing process for their fourth full-length album, Gaining Purpose Through Passionate Hatred, in 2017. The title, drawn from a quote by famed social philosopher Eric Hoffer - "Passionate hatred can give meaning and purpose to an empty life" - reflects the band's mentality in approaching the record: paying homage to those who supported them while belligerently responding to their detractors. With "failure" as a core theme driving Colin Young's lyrics, it also features his first foray into the political arena, motivated by the contemporary political climate to speak his mind. Directly inspired by film scores, the record has a strong epic feel, the band realizing their vision of having the music flow like a story being told. With interconnected parts, musical references and callbacks in each song, everything is tied together in a manner unlike any of their previous releases. At the same time, while maintaining the same levels of hardness and aggression that has characterized their later work, it features much more immediate and memorable melodies, which evoke the sound of In Love There Is No Law yet at the same time feel fresh and new.
Metal Blade Records Item #155568
Code: Twitching-Gaining-18
Share