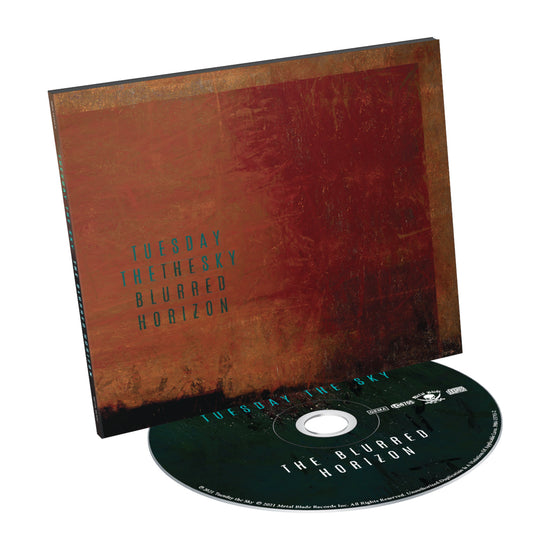 Tuesday The Sky "The Blurred Horizon" CD
Regular price

Sale price

$11.99

Unit price

per
Usually ships in 1 business days. This may be affected by holidays, promotions, local weather, etc.
Tuesday The Sky "The Blurred Horizon" CD
-Officially licensed Tuesday The Sky merchandise
01. Half Remembered
02. Near Light
03. Cwmwl
04. Where the Enemy Sleeps
05. Laudanum Dream
06. Hypneurotic
07. Later, Then Now
08. Near Dark
09. Half Forgotten
10. The Blurred Horizon
11. Everything Is Free
Tuesday The Sky's origins could almost be considered accidental. Guitarist Jim Matheos, famed for his work with progressive metal giants Fates Warning alongside projects such as OSI and his collaboration with John Arch, Arch / Matheos, penned a few songs that did not fit in with any of his established outlets, and intrigued by this, decided to write more and see where this took him. The result was 2017's "Drift", a record that drew influence from the likes of Brian Eno, Sigur Ros, Boards Of Canada and Explosions In The Sky, and now he returns with its successor, "The Blurred Horizon".
Metal Blade Records Item #157932
Code: TuesdayTheSky-Horizon-2021
Share