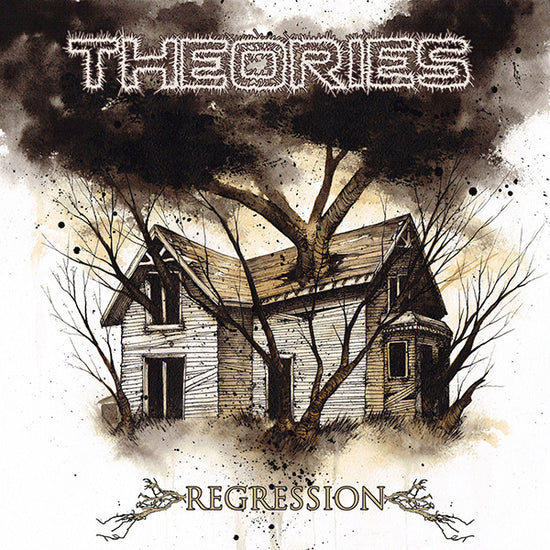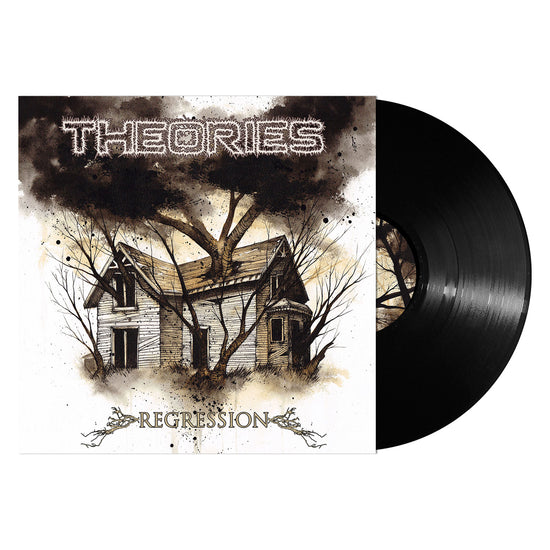 Theories "Regression (Black Vinyl)" 12"
Regular price

Sale price

$24.99

Unit price

per
Usually ships in 1 business days. This may be affected by holidays, promotions, local weather, etc.
SIDE A
01. Burnt Concrete
02. Cycle of Decay
03. Shame
04. Abortive Crescent
05. Bathing in Pigs Blood
SIDE B
06. First World's Last Breath
07. Swimming in Mud
08. Revenge / Rewild
09. Hell in Her Eyes
10. Landfill
Seattle, WA based grind act Theories has been sowing the seeds of bleak, dark, and generally pissed off grind/metal in the pacific northwest since their inception in 2011. The band, comprised of current and former members Samothrace, Skarp, and Book of Black Earth, released their debut EP that same year. Their touring campaign followed shortly thereafter, and has taken them all over the US on nearly a dozen tours and to festivals including Maryland Death Fest, Chaos in Tejas, Southwest Terror Fest, and their most recent tour with new label mates, Cattle Decapitation. Vocalist Rick Powell, guitarist Lee McGlothlen, bassists Kusha Karimi, and drummer Joe Axler are of a singular focus to tour as much as possible and to write violent music.
Enter 2014 and a new record deal with Metal Blade Records. Theories tracked Regression at The Red room and The Boiler Room with producer/engineer Derek Moree. Mixing and mastering was handled by Visceral Sound's Scott Hull. The result is one of the most belligerent releases from Metal Blade in recent memory - this is not grind for the weak of heart. At its core, Regression is about the downfall of one's own nation and all that it might encompass. Social unrest, economic uncertainty, mental anguish, environmental disasters - those left alive are lost and in ruins. Peace has solved nothing. Musically, the album reflects these themes, and on top of grind's prototypical hyper speed blasts, listeners will find moments of dissonant groove and clarity, as well guitar leads that are not often heard within the genre. As the LA Weekly recently observed, Theories are "bringing something new to the deathgrind table."
Metal Blade Records item #153721
Share