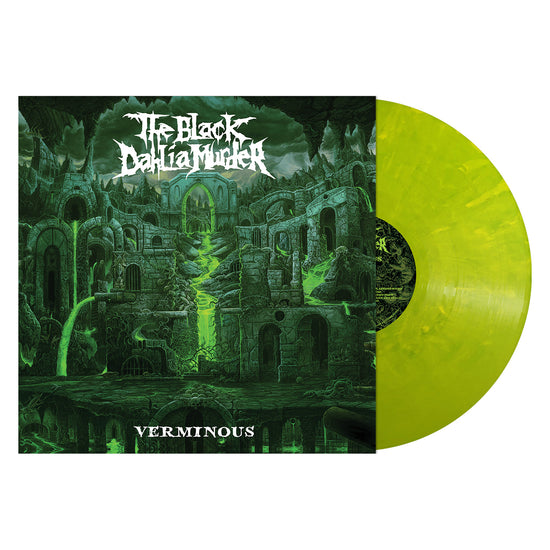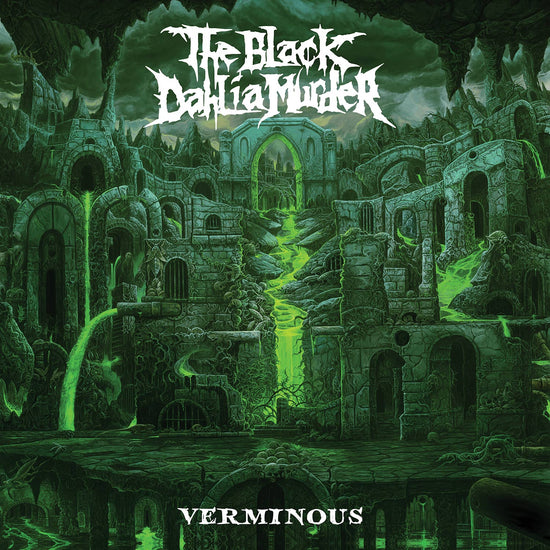 The Black Dahlia Murder "Verminous (Nuclear Slime Green Vinyl)" 12"
Regular price

Sale price

$27.99

Unit price

per
Usually ships in 1 business days. This may be affected by holidays, promotions, local weather, etc.
The Black Dahlia Murder "Verminous" 12" Vinyl
-Officially licensed The Black Dahlia Murder merchandise
SIDE A
01. Verminous
02. Godlessly
03. Removal of the Oaken Stake
04. Child of Night
05. Sunless Empire
SIDE B
06. The Leather Apron's Scorn
07. How Very Dead
08. The Wereworm's Feast
09. A Womb in Dark Chrysalis (Interlude)
10. Dawn of Rats
Vinyl Features:
+ Nuclear Slime Green Vinyl
+ Gatefold Jacket
+ 2-Sided Insert
+ A1 Size Poster (~23.4" x 33.1")
+ Digital Download Card
Any band that has earned an army of devout followers through dropping eight killer full-lengths - and touring their collective ass off for eighteen years - could perhaps be forgiven for thinking they could take it easy as they wade into their ninth release. But that's just not The Black Dahlia Murder's style - the Michigan quintet continue to push themselves to new heights, creating searing melodic death metal that is aggressive, emotionally diverse that unquestionably provides a riveting listening experience.
**Actual vinyl color may differ from mock**
Metal Blade Records Item #251435
Code: TBDM-Verminous
Share