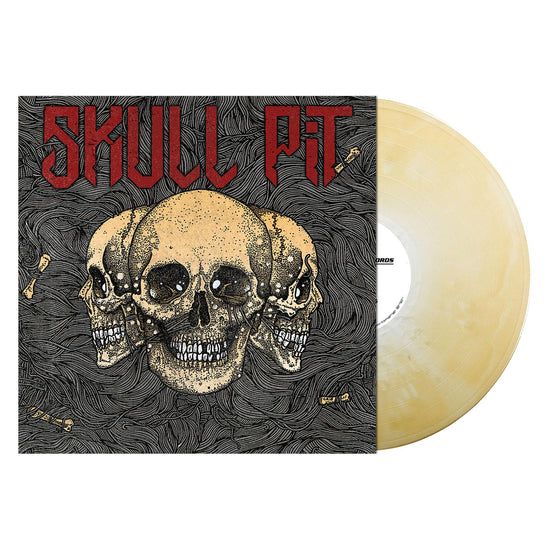 Skull Pit "Skull Pit" 12"
Regular price

Sale price

$24.99

Unit price

per
Usually ships in 1 business days. This may be affected by holidays, promotions, local weather, etc.
SIDE A
01. Double Cross
02. Roller
03. Fire Breather
04. Year of the Dog
05. Soul Raiders
SIDE B
06. Blood Titan
07. Marauders
08. The Line
09. Wolf Spirit
10. All the Lessons
Vinyl Features:
+ Gold / Silver Splatter Vinyl
+ Single Jacket
+ Digital Download Card
+ European Import (Limited to 100 Copies)
Skull Pit is a tale of two musicians from opposite sides of the heavy metal spectrum and the planet. One hailing from Tokyo/Japan, the other from New York/USA and meeting each other in cyber space in order to strike up a friendship and musically celebrate the spirit of their youth.
Prior to writing and recording Skull Pit's debut album, founding members of Exumer, Mem V. Stein, and Church of Misery's, Tatsu Mikami , corresponded for some years online due to their mutual love and respect for each other's band, before embarking on their own joint venture.
The two veterans endeavored to combine their favorite elements of bands like Motorhead along with the countless outfits of the New Wave of British Heavy Metal into one blistering and highly energetic album.
Metal Blade Records Item #156186
Code: SkullPit-2018
Share