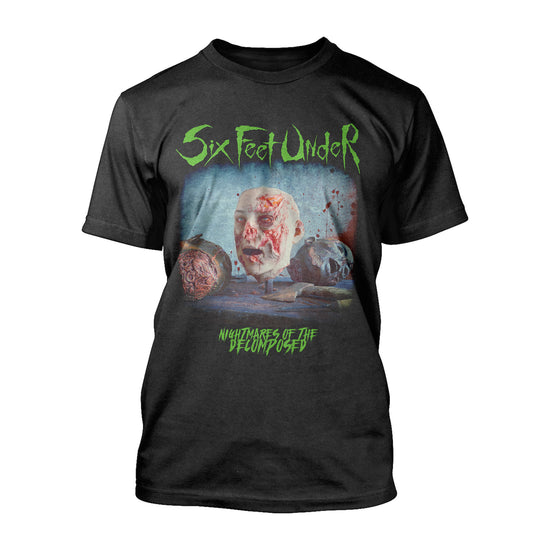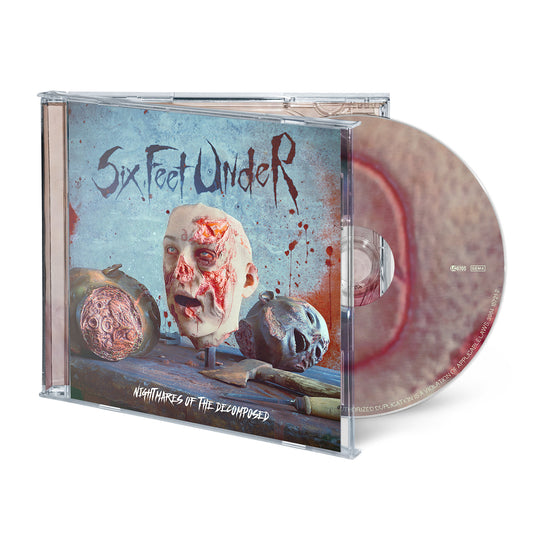 Nightmares of the Decomposed T-Shirt Size:
BUNDLE INCLUDES:
===================
• "Nightmares of the Decomposed" CD
• "Nightmares of the Decomposed" T-Shirt
Jewel Case CD:
==================
01. Amputator
02. Zodiac
03. The Rotting
04. Death Will Follow
05. Migraine
06. The Noose
07. Blood of the Zombie
08. Self Imposed Death Sentence
09. Dead Girls Don't Scream
10. Drink Blood Get High
11. Labyrinth of Insanity
12. Without Your Life
Legendary death metal band Six Feet Under return with their explosive seventeenth full-length, 'Nightmares of the Decomposed'. Comprised of twelve tracks, it is a defining statement, making it very clear that more than twenty-five years into their career they remain at the forefront of the genre. Dynamic, heavy as hell, catchy, and uncompromising, it is everything that the band's longtime faithful have come to expect from the deadly unit, and is clearly the product of a lot of hard work.
Code: SFU-Decomposed-2020