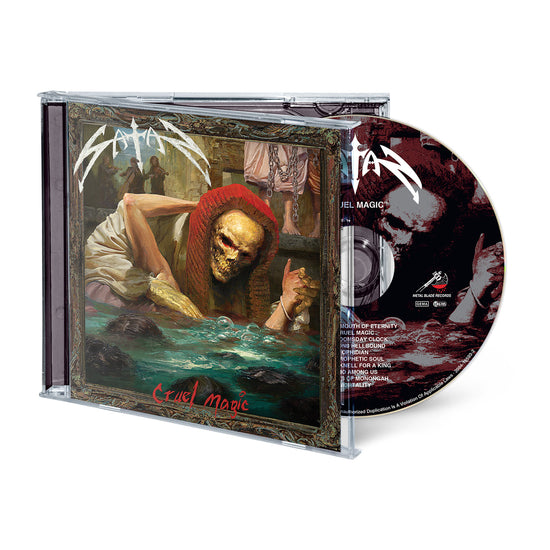 Satan "Cruel Magic" CD
Regular price

Sale price

$11.99

Unit price

per
Usually ships in 1 business days. This may be affected by holidays, promotions, local weather, etc.
01. Into the Mouth of Eternity
02. Cruel Magic
03. The Doomsday Clock
04. Legions Hellbound
05. Ophidian
06. My Prophetic Soul
07. Death Knell for a King
08. Who Among Us
09. Ghosts of Monongah
10. Mortality
While standard bearers of the NWOBHM movement and responsible for '83's seminal Court In the Act and '87's Suspended Sentence, with Cruel Magic Satan make it abundantly clear that in 2018 they are not interested in simply capitalizing on past glories. Comprised of 10 tracks of searing metal, it is blatantly and profoundly the work of the Newcastle upon Tyne natives at their very best, infusing their signature sound with a more raw, wild and spontaneous vibe than they showcased on 2015's mighty Atom By Atom, in the process displaying more passion and energy than slews of bands half their age.
Metal Blade Records Item #155932
Code: Satan-Magic-2018
Share