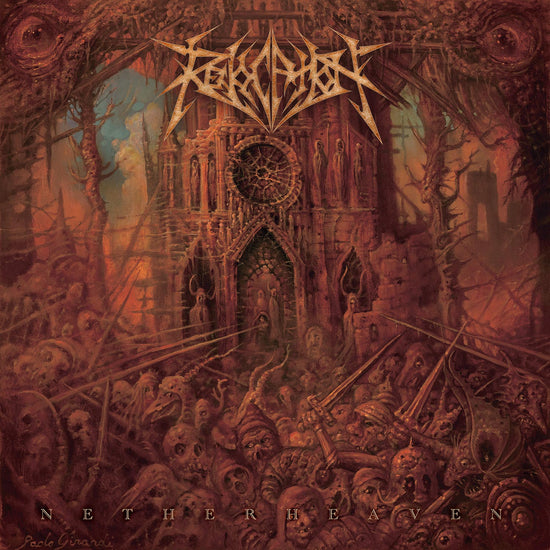 Revocation "Netherheaven" CD
Regular price

Sale price

$13.99

Unit price

per
Usually ships in 1 business days. This may be affected by holidays, promotions, local weather, etc.
Revocation "Netherheaven" CD
-Officially licensed Revocation merchandise
01. Diabolical Majesty
02. Lessons in Occult Theft
03. Nihilistic Violence
04. Strange and Eternal
05. Galleries of Morbid Artistry
06. The 9th Chasm
07. Godforsaken
08. The Intervening Abyss of Untold Aeons
09. Re-Crucified
CD Features:
+ 4-Panel Digipak
+ 12-Page Booklet
Boston-based progressive death metal outfit Revocation return from the Lovecraftian outer limits on new album, "Netherheaven". Four years in the making, the Billboard-charting trio - featuring Dave Davidson (vocals/guitars), Ash Pearson (drums), and Brett Bamberger (bass) - meticulously explore the allegorical and literal aspects of Hell as they dig deeper into the darker, more diabolical side of death metal. In short, where the previous album, "The Outer Ones" (2018), jettison Revocation into the horrific maw of the cosmos, "Netherheaven" bores deftly through the nine rings of Hell to directly confront Lucifer and his multitudinous faces. The album's stunning Renaissance-style Paolo Girardi (Firespawn, Power Trip) cover art says it all.
Metal Blade Records Item #160002
Code: Revocation-Netherheaven-2022
Share