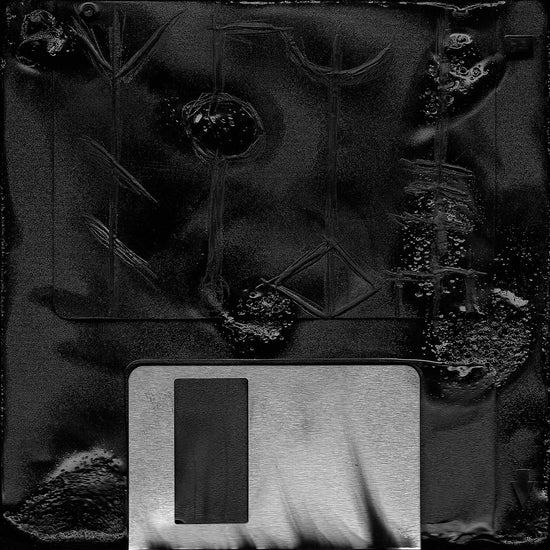 MASTER BOOT RECORD "FLOPPY DISK OVERDRIVE (Clear Vinyl)" 2x12"
Regular price

Sale price

$32.99

Unit price

per
SIDE A
01. ANSI.SYS
02. EDIT.COM
03. FDISK.EXE
SIDE B
04. DISPLAY.SYS
05. CHKDSK.EXE
06. DEFRAG.EXE
SIDE C
07. RAMDRIVE.SYS
08. DBLSPACE.EXE
09. SMARTDRV.EXE
SIDE D
10. DISKCOPY.COM
11. EMM386.EXE
12. HIMEM.SYS
Vinyl Features:
+ Clear Vinyl
+ Gatefold Jacket
+ Digital Download Card
There are few truly unique musical artists, but the music made by Master Boot Record arguably exists in a category of its own. The result, influenced as much by baroque music, Slayer, and Commodore 64 games, is a frenzied mashup of what logic suggests should be disparate sounds, but in the hands of MBR make sense, taking the listener in unexpected and always thrilling directions, smashing through genre walls.
FLOPPY DISK OVERDRIVE, the debut record for Metal Blade, sees the MBR sound evolve again, embracing all of the elements fans have come to expect from the project, but taking a step forward. "EDIT.COM" covers so much sonic territory, from its mournful intro to its widescreen vistas, the galloping "DISPLAY.SYS" is grandiose and reminiscent of the NWOBHM classics, and the agitated "CHKDSK.EXE" has a stop-start judder to it that is pulverizing. "This album has got some new elements - especially the clean guitars - but the style is still the same. The clean guitar adds that early thrash metal feel - as well as some baroque atmosphere - but there's still chiptune and demoscene as well as metal going on."
100% Synthesized, 100% Dehumanized.
Metal Blade Records Item #251451
Code: MasterBootRecord-2020
Share