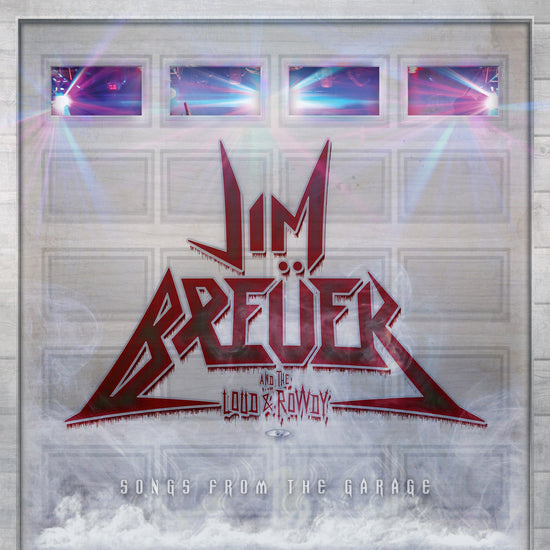 Jim Breuer and the Loud & Rowdy "Songs from the Garage" CD
Regular price

Sale price

$11.99

Unit price

per
Usually ships in 1 business days. This may be affected by holidays, promotions, local weather, etc.
01. Thrash
02. Raising Teenage Girls
03. Old School
04. Be a Dick 2nite
05. My Rock n Roll Dream
06. Mr. Rock n Roll
07. Who's Better Than Us?!
08. Family Warrior
09. Sugar Rush
10. Wannabe
11. The Unexplained
Whether it's Spinal Tap gloriously losing the plot, the escapades of Tenacious D getting them into trouble, or the phenomenon that is Dethklok tearing up the album charts, comedy and heavy music have long made for great bedfellows. Jim Breuer is a man who understands this, and with Songs From The Garage, his first full-length with longtime backing band The Loud & Rowdy, he delivers both in his inimitable style. "I basically want the crowd to have a blast, and I write what I feel that I would love if Iwas in the crowd. So, going into the record the music had to be killer and have great hooks, that was most important, and I wanted to balance that with something that's funny," he enthuses. "I wanted to bring the smile back to hard rock that has a nice punch to it - and in doing so hopefully bridge the gap so my generation and their kids will come see this live together!"

In realizing this, Breuer has delivered a record that is pure, unadulterated fun, and yes, it rocks. From crunchy opening romp "Thrash" through the swaggering "Who's Better Than Us?!" to the gloriously deranged excitement suffusing "Sugar Rush", his exuberance is infectious, and he challenges you to keep your ass from shaking and the corners of your mouth twitching while it thunders from the speakers. Throughout, his influences bleed through, comfortably blurring the line between hard rock and metal while every anthemic chorus lodges irrevocably in the hippocampus. While a great many 'comedy rock' records are ultimately pretty throwaway and last as long as the joke stays funny, this is not the case with Songs From The Garage. True to his game plan, Breuer has made great songs, ones that persistently draw a smile and will fit comfortably when shuffled among the likes of Megadeth, AC/DC, Judas Priest and more contemporary bands, such as Avenged Sevenfold and Halestorm.
Metal Blade Records item #154532
Share