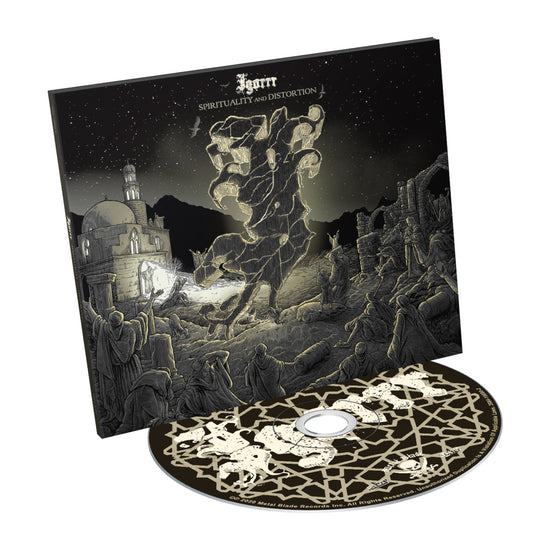 Igorrr "Spirituality and Distortion" CD
Regular price

Sale price

$11.99

Unit price

per
Usually ships in 1 business days. This may be affected by holidays, promotions, local weather, etc.
01. Downgrade Desert
02. Nervous Waltz
03. Very Noise
04. Hollow Tree
05. Camel Dancefloor
06. Parpaing
07. Musette Maximum
08. Himalaya Massive Ritual
09. Lost in Introspection
10. Overweight Poesy
11. Paranoid Bulldozer Italiano
12. Barocco Satani
13. Polyphonic Rust
14. Kung-Fu Chèvre
With 2017's "Savage Sinusoid", Igorrr more than proved to be a truly unique musical force - and 2020's "Spirituality And Distortion" cements that well-earned reputation. Slamming together disparate musical styles ranging from death and black metal to breakcore, Balkan, baroque and classical music in a manner that is as unconventional and unpredictable as it is thrilling, Igorrr are unlike any other act, and "Spirituality And Distortion" displays just as broad a range of emotions as sounds. "Getting stuck in only one emotion is very boring to me; life is a wide range of emotions - sometimes you're happy, sometimes you're sad, angry, pissed off, nostalgic or blown away," states mastermind Gautier Serre. "Life is not only one color. These 14 tracks are a journey through different states of mind I've been through."
Metal Blade Records Item #156902
Code: Igorrr-2020
Share