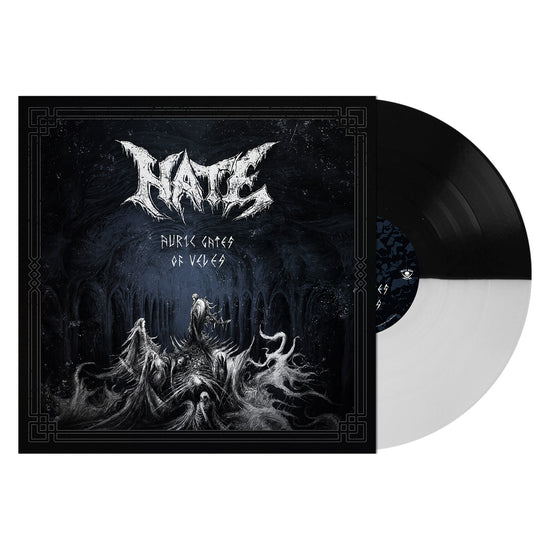 Hate "Auric Gates of Veles (Split Vinyl)" 12"
Regular price

Sale price

$24.99

Unit price

per
Usually ships in 1 business days. This may be affected by holidays, promotions, local weather, etc.
SIDE A
01. Seventh Manvantara
02. Triskhelion
03. The Volga's Veins
04. Sovereign Sanctity
SIDE B
05. Path to Arkhen
06. Auric Gates of Veles
07. Salve Ignis
08. Generation Sulphur
Vinyl Features:
+ Black / White Split Vinyl
+ Single Jacket
+ A1 Size Poster (~23.4" x 33.1")
+ 2-Sided Insert
+ Digital Download Card
+ European Import (Limited to 100 Copies)
Since 1991 Hate have lived up to their name, responsible for some of the angriest and most ruthless death metal unleashed upon the world. With 2017's "Tremendum" they took a step toward a darker, more atmospheric, black metal-oriented style and began exploring Slavonic mysticism, and new album "Auric Gates of Veles" boldly continues in that direction. "We wanted to go deeper into the subject, both musically and lyrically," asserts vocalist/guitarist ATF Sinner. "We also wanted to record a sharper and better defined rhythm section, a more death metal-oriented one. When it comes to guitar sound, it was meant to be a wall of sonic destruction with dark ambient elements in the background." To say that they achieved that which they set out to create is an understatement, for "Auric Gates of Veles" is a titanic record that is both more organic and dynamic sounding, and may well be the finest of their storied career.
Metal Blade Records Item #156526
Code: Hate-Veles-2019
Share