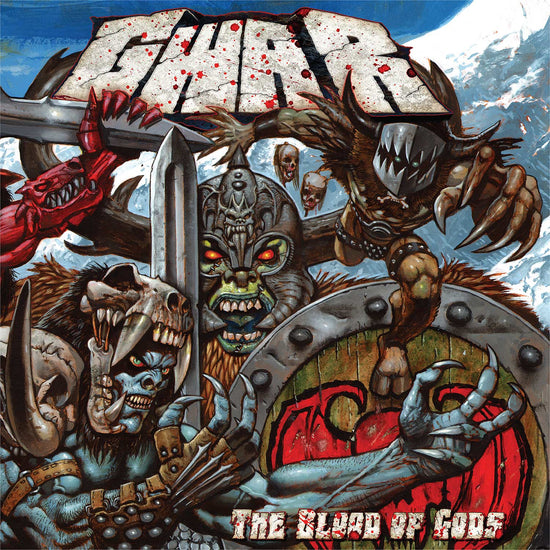 Gwar "The Blood of Gods" CD
Regular price

Sale price

$11.99

Unit price

per
Usually ships in 1 business days. This may be affected by holidays, promotions, local weather, etc.
01. War on GWAR
02. Viking Death Machine
03. El Presidente
04. I'll Be Your Monster
05. Auroch
06. Swarm
07. The Sordid Soliloquy of Sawborg Destructo
08. Death to Dickie Duncan
09. Crushed by the Cross
10. Fuck This Place
11. Phantom Limb
12. If You Want Blood (You Got It)
The Blood of Gods, is nothing less than a sacred text chronicling the rise of humanity against their makers, and the massive battle between GWAR and the forces of all that is uptight and wrong with the world. Along the way, the band challenges the sins of their great mistake, from politics, pollution, and organized religion, to fast food, and factory farming. Humans are shown as what they are; a parasitical disease that must be eradicated before they suck the planet dry.
Of course, The Blood of Gods is the first GWAR album without the band's fallen leader, Oderus Urungus. The title of the album refers to the loss of Oderus and the struggles and triumphs that produced the new sound of the band. Born of adversity, The Blood of Gods is a sonic scar... a question asked and answered... Death cannot kill GWAR. Nothing can. GWAR LIVES MOTHERFUCKERS!
Metal Blade Records Item #155322
Code: GWAR-BloodOfGods-2017
Share