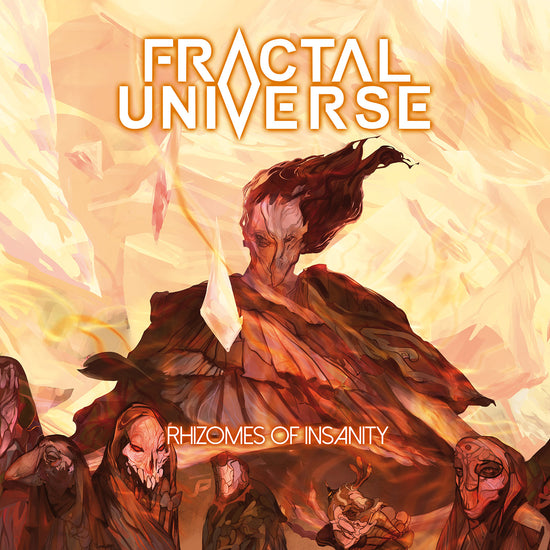 Fractal Universe "Rhizomes of Insanity" CD
Regular price

Sale price

$11.99

Unit price

per
Usually ships in 1 business days. This may be affected by holidays, promotions, local weather, etc.
01. Oneiric Realisations
02. Flashes of Potentialities
03. Rising Oblivion
04. A Reality to Foreclose
05. Masterpiece's Parallelism
06. Parabola of Silence
07. Madness' Arabesques
08. Architectural Aberrations
09. Fundamental Dividing Principle
10. Chiasmus of the Damned
Fractal Universe's sophomore full-length hits as hard intellectually as it does sonically, affirming the French quartet's place on the progressive death metal map. "'Rhizomes of Insanity' is a concept album based on a thought experiment around the concept of insanity," asserts vocalist/guitarist Vince Wilquin. "It questions the origins of it, and tries to define where we set its boundaries with 'reason'. It eventually questions its place in our modern society and surmises that it has turned into an intrinsic, unavoidable but also necessary part of it and of every human being, which we're trying to repress at all costs." From start to finish, the album is an immersive, complex yet wholly accessible collection rich in melody, invention, and packed with decimating riffs - wielding ten tracks, all of which hit their mark.
Metal Blade Records Item #156352
Code: Fractal-Rhizomes-2019
Share