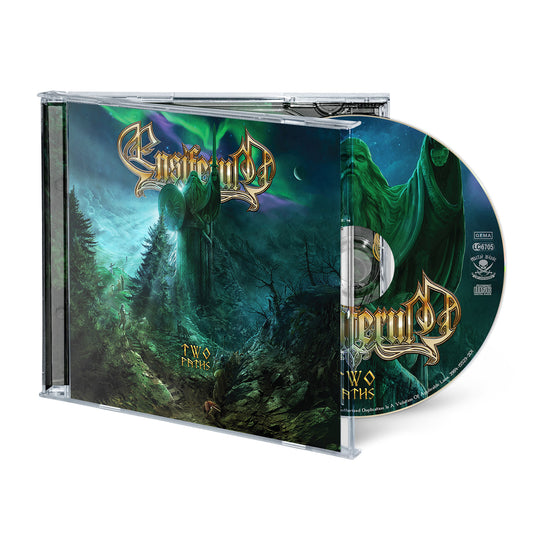 Ensiferum "Two Paths" CD
Regular price

Sale price

$11.99

Unit price

per
Usually ships in 1 business days. This may be affected by holidays, promotions, local weather, etc.
01. Ajattomasta Unesta
02. For Those About to Fight for Metal
03. Way of the Warrior
04. Two Paths
05. King of Storms
06. Feast with Valkyries
07. Don't You Say
08. I Will Never Kneel
09. God Is Dead
10. Hail to the Victor
11. Unettomaan Aikaan
12. God Is Dead (Alternative Version)
13. Don't You Say (Alternative Version)
You can't talk about the true greats of folk-inspired melodic death metal without reverent mention of Ensiferum, and with 'Two Paths' they once more affirm their place in the pantheons of the genre. Further building upon the thrilling metallic hybrid honed across six full-lengths, 'Two Paths' is simultaneously the Finnish quintet's most epic and far-reaching collection and their most organic, which definitely sets it apart from the pack.
Metal Blade Records Item #155432
Code: ENS-Paths-2017
Share