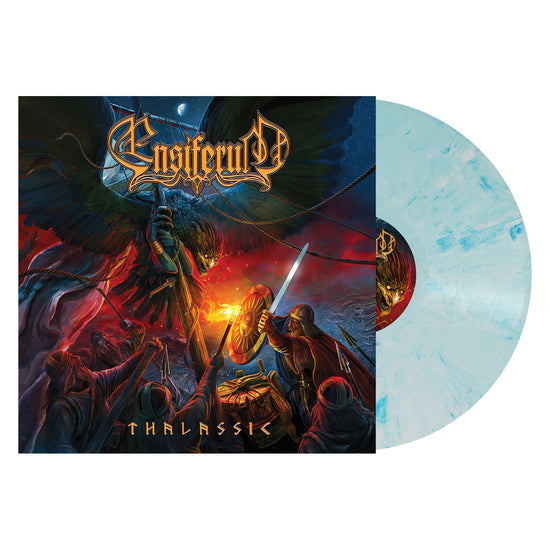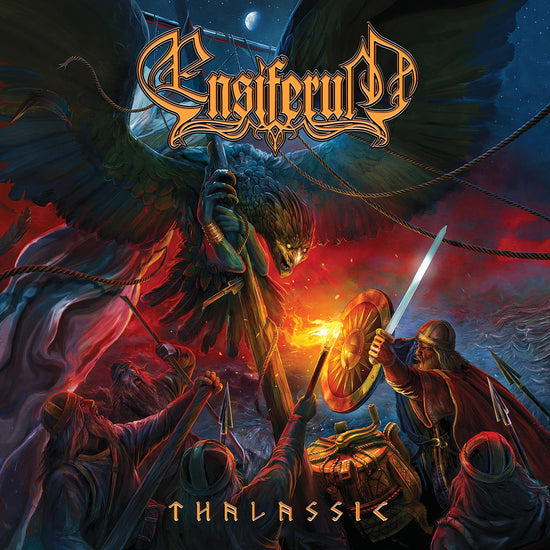 Ensiferum "Thalassic (Arctic Blue)" 12"
Regular price

Sale price

$25.99

Unit price

per
Usually ships in 1 business days. This may be affected by holidays, promotions, local weather, etc.
SIDE A
01. Seafarer's Dream
02. Rum, Women, Victory
03. Andromeda
04. The Defence of the Sampo
05. Run from the Crushing Tide
SIDE B
06. For Sirens
07. One with the Sea
08. Midsummer Magic
09. Cold Northland (Väinämöinen Part III)
Vinyl Features:
+ Arctic Blue Marbled Vinyl
+ Gatefold Jacket
+ A1 Size Poster (~23.4" x 33.1")
+ Digital Download Card
+ European Import
Ensiferum are a true powerhouse when it comes to folk-inspired melodic death metal, something they hammer home more resolutely than ever with eighth full-length "Thalassic". The title translating from ancient Greek as "of or relating to seas", it's a suitably huge and wide-ranging collection that incorporates orchestrations and traditional folk instrumentation alongside the roaring guitars, bass, and drums. "I think we managed to take another step ahead musically and we also utilized the best parts of our old sound," states bassist/vocalist Sami Hinkka. "There are lots of Ensiferum's trademarks: beautiful folkish melodies, ass-kicking riffs, a nice mix of different vocals and great singalong choruses."
Metal Blade Records Item #157188
Code: Ensiferum-Thalassic-2020
Share