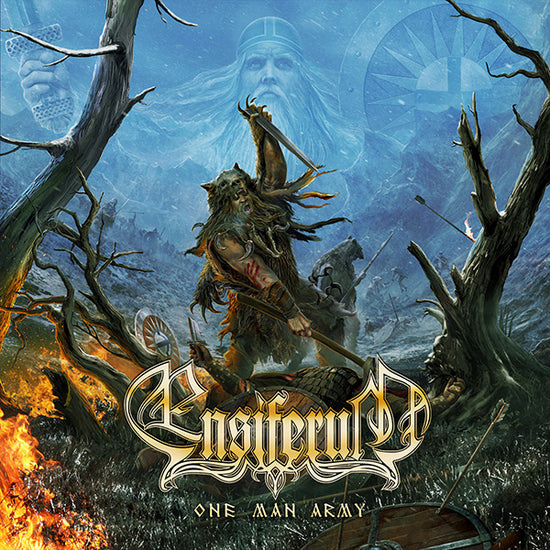 Ensiferum "One Man Army (Black Vinyl)" 2x12"
Regular price

Sale price

$27.99

Unit price

per
Usually ships in 1 business days. This may be affected by holidays, promotions, local weather, etc.
SIDE A
01. March of War
02. Axe of Judgement
03. Heathen Horde
04. One Man Army
SIDE B
05. Burden of the Fallen
06. Warrior Without a War
07. Cry for the Earth Bounds
08. Two of Spades
SIDE C
09. My Ancestors' Blood
10. Descendants, Defiance, Domination
11. Neito Pohjolan
SIDE D
12. Rawhide (Bonus Track)
13. Warmetal (Bonus Track)
14. Candour and Lies (Bonus Track)
15. Bonus Song (Bonus Track)
+ Limited Edition Double LP - Black
ENSIFERUM's "One Man Army", the primarily analog-recorded long player, was tracked between September and November of 2014 with award-winning producer Anssi Kippo (Children Of Bodom, Impaled Nazarene, Entwine etc.) at Astia-Studios in Lappeenranta, Finland and boasts eleven heroic victory psalms.
Commended by Outburn Magazine for songs that are consistently "epic" in scope with a "reliance on catchy melodies," ENSIFERUM's crushing "One Man Army" serves as the follow-up to 2012's critically-lauded "Unsung Heroes" full-length and comes shrouded in the stunningly detailed, mythological cover craftings of renowned illustrator Gyula Havancsák (Annihilator, Tyr, Elvenking, Stratovarius etc).
Metal Blade Records item #153551
Share