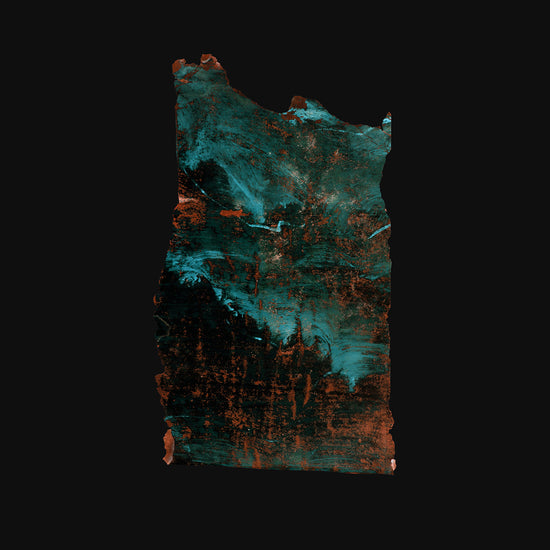 Cult Of Luna "The Long Road North (Red Marbled Vinyl)" 2x12"
Regular price

$42.99

Sale price

$10.00

Unit price

per
Usually ships in 1 business days. This may be affected by holidays, promotions, local weather, etc.
Cult of Luna "The Long Road North" 2x12" Vinyl
-Officially licensed Cult of Luna merchandise
SIDE A
01. Cold Burn
02. The Silver Arc
03. Beyond I (feat. Mariam Wallentin)
SIDE B
04. An Offering to the Wild
05. Into the Night
SIDE C
06. Full Moon
07. The Long Road North
SIDE D
08. Blood Upon Stone
09. Beyond II (feat. Colin Stetson)
Vinyl Features:
+ Light Red Marbled Vinyl
+ Gatefold Jacket
+ 16-Page Booklet
+ Digital Download Card
+ European Import
For more than two decades, Sweden's Cult Of Luna have forged a sound that has grown incomparable to that of others. Ambitious, epic, visceral, and drenched in emotion, they frequently craft songs that clock in at over eight minutes but make every single moment count. With 2019's "A Dawn To Fear", they delivered a career highpoint, and on 2021's "The Raging River" EP, they continued on the journey started with that record, one that concludes with "The Long Road North", which stands as one of their most dynamic and beautiful works to-date.
As soon as listeners hit play, they are in familiar yet refreshingly new Cult Of Luna territory, the pulsating rhythms of "Cold Burn" pummeling, and Persson's savage roar tearing through the layers of guitar. As is the case with every album from the band in recent years, there is a lot of shifting of dynamics and sonic density, and perhaps more so than usual on "The Long Road North". The bulk of the sessions for "The Long Road North" were bound to Umea, due to the pandemic, at Second Home studios, with the band as usual producing everything themselves, while Daniel Berglund and Sandas Studio recorded the drums and percussion. The tracks "Beyond I" and "Beyond II" particularly stand out, stripping things back and bringing in outside artists to help them realize their vision. "Beyond I" features Mariam Wallentin, an internationally acclaimed Swedish vocalist and multi-instrumentalist known for her band Wildbirds And Peacedrums, a progressive jazz duo, while for closer "Beyond II" they recruited Colin Stetson, who has worked with The Arcade Fire, Bon Iver and Tom Waits, but most recently is known for his soundtrack work, including the Hereditary OST. Alongside Stetson and Wallentin, they also recruited friends Christian Mazzalai and Laurent Brancowitz from the French band Phoenix to add their characteristic guitar to titanic standout track "Blood Upon Stone". "It's a big sounding album. I would almost describe it as cinematic. I think one of the reasons why we have been able to be so productive the last couple of years is that we have been consistently writing from the heart. We have let our instincts guide us, and I think it's getting clearer where we are heading," says vocalist/guitarist Johannes Persson, who has been one of the primary driving forces behind the band since their inception.
**Actual product may differ from mock**
Metal Blade Records Item #252038
Code: CultOfLuna-TheLongRoadNorth-2022
Share