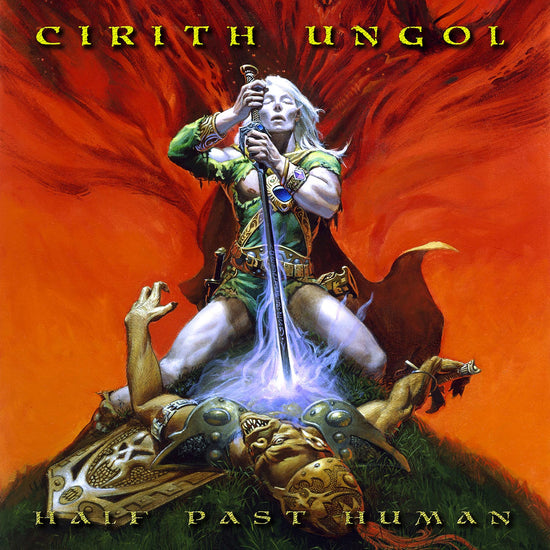 Cirith Ungol "Half Past Human (Dark Red Marbled Vinyl)" 12"
Regular price

$22.99

Sale price

$19.82

Unit price

per
Usually ships in 1 business days. This may be affected by holidays, promotions, local weather, etc.
SIDE A
01. Route 666
02. Shelob's Lair
SIDE B
03. Brutish Manchild
04. Half Past Human
Vinyl Features:
+ Dark Red Marbled Vinyl
+ Single Jacket
+ 2-Sided Insert
+ Digital Download Card
+ Limited Edition European Import
Celebrating their 49th year as a band, Cirith Ungol will release a new EP, 'Half Past Human', this May. Once again the iconic cover painting was done by longtime collaborator, Michael Whelan, whose magnificent visuals remain inextricably associated with Cirith Ungol.
With 'Half Past Human', Cirith Ungol continues their enduring legacy in the classic metal pantheon, more than four decades after the band's inception. It is a gift to the steadfast and growing legions of fans, old and new, who never faltered in their belief, who coaxed them out of retirement, and who have embraced them during the reunion years. It is a continuation of the Cirith Ungol mythology, a worthy and welcome addition to their daunting musical legacy. And it is a defiant fist to the face of any unbelievers who doubted Cirith Ungol's unshakable resolve and burning dedication to their arcane and mysterious craft.
Metal Blade Records Item #157676
Code: CirithUngol-HalfPastHuman-2021
Share