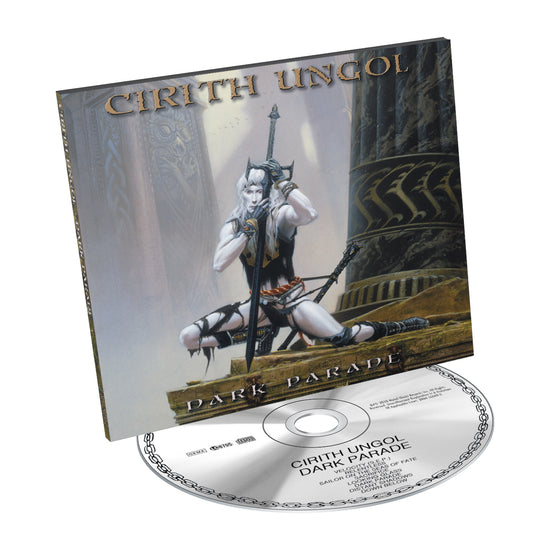 Cirith Ungol "Dark Parade" CD
Regular price

Sale price

$12.99

Unit price

per
Pre-order Details
This is expected to ship on or around October 13, 2023.
Cirith Ungol "Dark Parade" CD
-Officially licensed Cirith Ungol merchandise
01. Velocity (S.E.P.)
02. Relentless
03. Sailor on the Seas of Fate
04. Sacrifice
05. Looking Glass
06. Dark Parade
07. Distant Shadows
08. Down Below
CD Features:
+ Digipak CD
+ 12-Page Booklet
On 'Dark Parade', Cirith Ungol have created an unrelenting triumph of pessimism and pain. The album is propulsive and insistent, reflecting the band's love for metal, instinct to destroy, and disgust for mankind. "The band has always had the dual personality torn between fantasy and doom related themes," furthers Garven. "As the world spirals out of control, the doom side of this personality has ascended - an unrelenting cacophony of Tim's prophetic view of mankind's twisted future." Annihilation has rarely sounded so good.
Metal Blade Records Item #160492
Code: CirithUngol-DarkParade-2023
Share