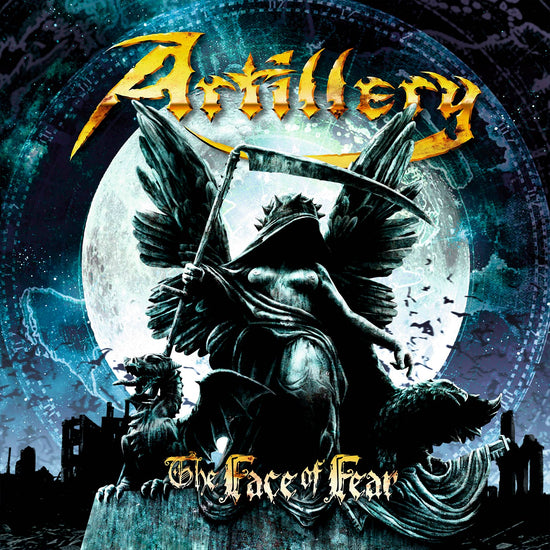 Artillery "The Face of Fear" 12"
Regular price

Sale price

$24.99

Unit price

per
Usually ships in 1 business days. This may be affected by holidays, promotions, local weather, etc.
SIDE A
01. The Face of Fear
02. Crossroads to Conspiracy
03. New Rage
04. Sworn Utopia
SIDE B
05. Through the Ages of Atrocity
06. Thirst for the Worst
07. Pain
08. Under Water (Instrumental)
09. Preaching to the Converted
Vinyl Features:
+ Blue / Black Marble Vinyl
+ Single Jacket
+ Digital Download Card
+ European Import (Limited to 300 Copies)
Since the release of "Penalty by Perception" (2016), Artillery has taken the road around the world and won several awards for the release. And now the time has come to open the next chapter with their new album "The Face of Fear"!
Once again, the band brings out the big guns with producer Søren Andersen (Glenn Hughes, Marco Mendoza, Mike Tramp etc.) at the helm.
Topics like the crimes of humanity, horrors of religion and personal strife are present, and the band even takes a trip back memory lane with a rerecorded song from 1982!
So, get out and show your horns, face "The Face of Fear" and let's continue keeping metal alive! Artillery is back!
Metal Blade Records Item #156116
Code: Artillery-Fear-2018
Share