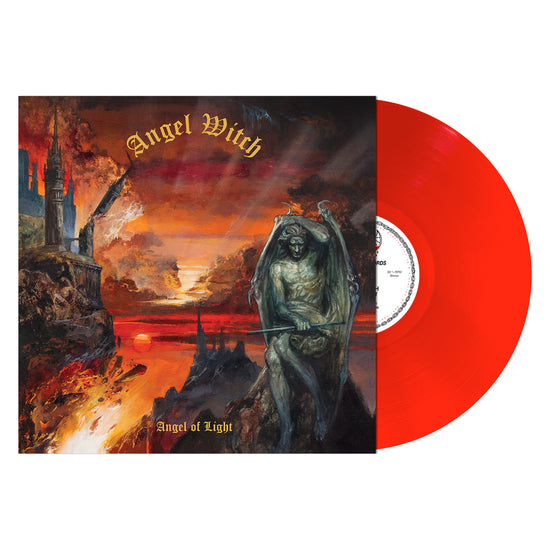 Angel Witch "Angel of Light (Red Vinyl)" 12"
Regular price

Sale price

$25.99

Unit price

per
Usually ships in 1 business days. This may be affected by holidays, promotions, local weather, etc.
SIDE A
01. Don't Turn Your Back
02. Death from Andromeda
03. We Are Damned
04. The Night Is Calling
SIDE B
05. Condemned
06. Window of Despair
07. I Am Infamy
08. Angel of Light
Vinyl Features:
+ Transparent Red Vinyl
+ Tip-on Gatefold Jacket
+ Digital Download Card
+ Limited Edition (700 Copies)
Beyond a storied four decades in which the Angel Witch name has witnessed the slings and arrows of outrageous fortune in extremis, the band remain custodians of a style that transcends era and archetype. The current incarnation of the band first formed eleven years ago, delivering the 2012 album 'As Above, So Below', which was widely considered one of the few records by a band of such vintage to stay true to the music's original spirit.
Yet in retrospect this was merely a precursor to a remarkable renaissance of Kevin Heybourne's songwriting which saw him delivering a collection of compositions replete with the vim and vitriol of yore, along with the bold singularity of intent that marks him out as one of metal's most distinctive songwriting forces. The result is Angel of Light, the band's fifth album, and a veritable torrent of imperious confidence and riff-driven righteousness.
Metal Blade Records Item #156716
Code: AngelWitch-Light-2019
Share