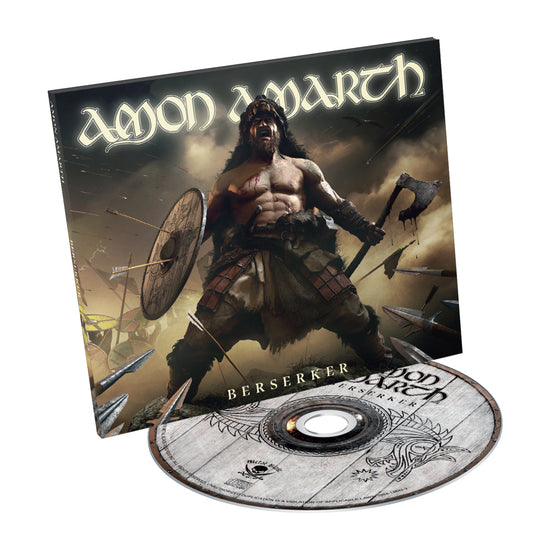 Amon Amarth "Berserker" CD
Regular price

Sale price

$11.99

Unit price

per
Usually ships in 1 business days. This may be affected by holidays, promotions, local weather, etc.
01. Fafner's Gold
02. Crack the Sky
03. Mjölner, Hammer of Thor
04. Shield Wall
05. Valkyria
06. Raven's Flight
07. Ironside
08. The Berserker at Stamford Bridge
09. When Once Again We Can Set Our Sails
10. Skoll and Hati
11. Wings of Eagles
12. Into the Dark
Features:
+ 6-Panel Digipak
+ 24-Page Booklet
Heavy metal isn't just music: it's a way of life. No current band embodies the spirit of metal's immersive culture with more fervour and might than Amon Amarth: Sweden's celebrated Viking overlords and undisputed modern masters of epic heavy metal. Amon Amarth - completed by vocalist Johan Hegg, guitarists Olavi Mikkonen and Johan Söderberg, bassist Ted Lundström and drummer Jocke Wallgren - know that expectations for their next move are at an all-time high. The excellent news is that the band's 11th studio album, the aptly-named 'Berserker', is guaranteed to have all discerning metal fans punching the air with joy. Comprising 12 monstrous Viking metal anthems that bulge with irresistible melodic hooks, bursts of thrilling savagery and moments of spine-tingling dynamic drama, it's the results of the huge surge of creativity and a collective desire to keep moving forward with no compromise.
Metal Blade Records item #156432
Code: AA-Berserker-19
Share