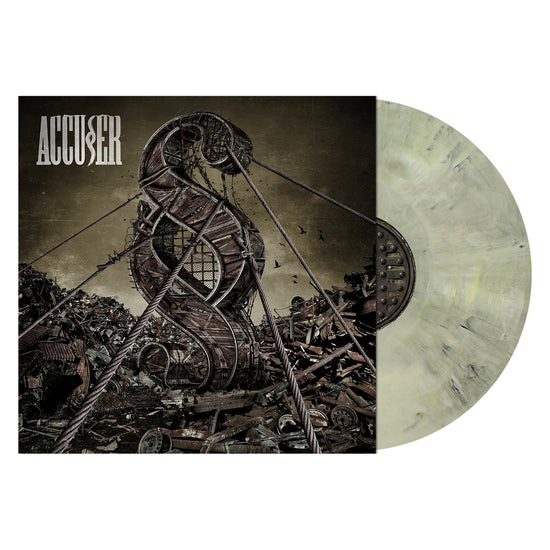 Accuser "Accuser (Marbled Vinyl)" 12"
Regular price

Sale price

$24.99

Unit price

per
Usually ships in 1 business days. This may be affected by holidays, promotions, local weather, etc.
SIDE A
01. Misled Obedience
02. Phantom Graves
03. Temple of All
04. Lux in Tenebris
05. Be None the Wiser
06. Rethink
SIDE B
07. Psychocision
08. Contamination
09. The Eliminator
10. Seven Lives
11. A Cycle's End
Vinyl Features:
+ Ivory Beige Grey Marbled Vinyl
+ Single Jacket
+ 2-Sided Insert
+ A1 Size Poster (~23.4" x 33.1")
+ Digital Download Card
+ Limited Edition European Import
Since they began flying the flag for German thrash in the 80s ACCUSER have gone on to prove themselves one of the most enduring forces in global metal. With eleven full-lengths behind them they return in 2020 with their latest masterwork, a blistering self-titled collection that captures everything that makes the band so vital and manages to sound fresh. "You stay fresh through curiosity," states vocalist/guitarist Frank Thoms. "Writing new songs keeps you fresh, and it is always exciting how things develop and how the listener reacts to them afterwards. This process never gets boring. It is always exciting and invites you to try new things." The result is a dynamic album that is very much rooted in thrash but still takes the listener through various moods and styles, further cementing ACCUSER's status as leaders, not followers.
Metal Blade Records Item #157383
Code: Accuser-2020
Share