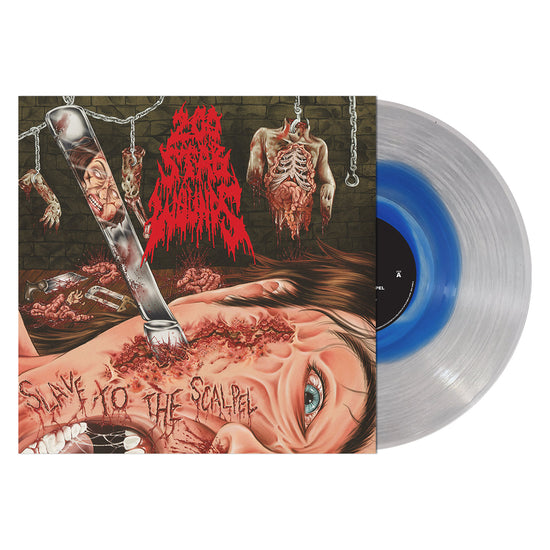 200 Stab Wounds "Slave to the Scalpel (Blue Inside Clear Vinyl)" 12"
Regular price

Sale price

$29.99

Unit price

per
Usually ships in 1 business days. This may be affected by holidays, promotions, local weather, etc.
200 Stab Wounds "Slave to the Scalpel" 12" Vinyl
-Officially licensed 200 Stab Wounds merchandise
SIDE A
01. Skin Milk
02. Tow Rope Around the Throat
03. Stifling Stew
04. Itty Bitty Pieces
SIDE B
05. Phallic Filth
06. Slave to the Scalpel
07. Drilling Your Head
08. Paths to Carnage
09. Expirated Spatter
Vinyl Features:
+ Royal Blue Inside Ultra Clear Vinyl
+ 45 RPM
+ Single Jacket
+ 2-Sided Insert
+ Digital Download Card
Formed in 2019, the Cleveland death metal quartet that Brooklyn Vegan refers to as "Stupidly Heavy" pays homage to old-school death metal in the vein of Cannibal Corpse, Dying Fetus, and Mortcian while carving out their own brutal sound in this new wave of death metal starting to boil up in the metal scene.
**Actual vinyl color may differ from mock**
Metal Blade Records Item #160696
Code: 200StabWounds-SlaveToTheScalpel-2023
Share